Vertical Smart Slide 1

Own The 100 Season One!

Here's A Gift For All The 100 Fans!

The 100's Sequel Is Officially Here!

Happy Birthday, Ian!

The CW Unveils New TVD Trailer!
Watch Full Episodes of AE Shows and Exclusive Videos
The Vampire Diaries 6 Preview Trailer
The Originals Season 2 Preview Trailer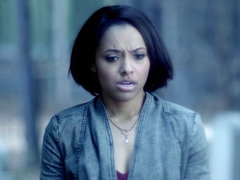 The Vampire Diaries: Season 5, Episode 22
Ashley Benson Roots For Hanna and Caleb
If You Dated Ed Westwick...
MORE ALLOY ENTERTAINMENT STORIES
It's been 20 years since Friends premiered. Here are 12 facts you likely did not know about Ross, Rachel and the gang.

Welcome to Nina Dobrev's humble abode. Have a glass or two over dinner while she answers your questions!