Vertical Smart Slide 1

15 Photos of The 100's Season Premiere

Fall's buzziest adult thriller…YOU by Carolin…

Everyone is Obsessed with YOU!

Giveaway: Win 'The 100' Season 1

Own The 100 Season One!
Watch Full Episodes of AE Shows and Exclusive Videos
The Vampire Diaries 6 Preview Trailer
The Originals Season 2 Preview Trailer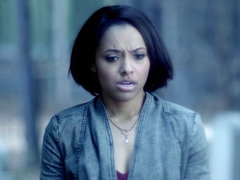 The Vampire Diaries: Season 5, Episode 22
Ashley Benson Roots For Hanna and Caleb
If You Dated Ed Westwick...
MORE ALLOY ENTERTAINMENT STORIES
Learn all about the super sweet Pretty Little Liars fan appreciation special that will be airing on October 21st!

Read the special message the Vampire Diaries actor wrote to all those involved with this cruel practice!