Vertical Smart Slide 1

Giveaway: Win 'The 100' Season 1

Own The 100 Season One!

Here's A Gift For All The 100 Fans!

The 100's Sequel Is Officially Here!

Happy Birthday, Ian!
Watch Full Episodes of AE Shows and Exclusive Videos
The Vampire Diaries 6 Preview Trailer
The Originals Season 2 Preview Trailer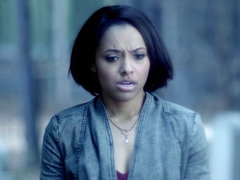 The Vampire Diaries: Season 5, Episode 22
Ashley Benson Roots For Hanna and Caleb
If You Dated Ed Westwick...
MORE ALLOY ENTERTAINMENT STORIES
Have dinner with Joseph Morgan, then come back for the feast when The Originals premieres Monday, Oct. 6 at 8/7c.