Vertical Smart Slide 1

Aliens Attack In This Middle-school Read

Must-read Conclusion To Shadowlands!

Love Advice For PLL Characters!

WBTV Announces Comic-Con Schedule

Pretty Little Liars: The Complete List!
Watch Full Episodes of AE Shows and Exclusive Videos
The 100: Season 1, Episode 13
The Originals: Season 1, Episode 22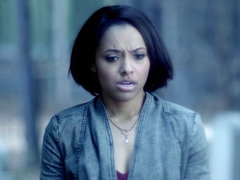 The Vampire Diaries: Season 5, Episode 22
Ashley Benson Roots For Hanna and Caleb
If You Dated Ed Westwick...
MORE ALLOY ENTERTAINMENT STORIES
A won't stop until the girls are torn apart & Hanna has a lot of apologizing to do. Take a look at the clips & see for yourself!